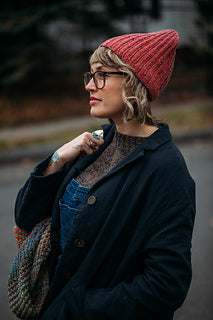 Harlow Worsed Hat
Two-session class with Pam
Tuesdays, January 24th and 31st, 2:00–4:00PM
Always wanted to learn Brioche?  We've got the perfect class for you!  Start off learning the technique, then move to decorative decreases for a truly reversible hat.  Why not do one in red and white for your favorite Valentine?
Pattern: Harlow Worsted on Ravelry. 
Suggested yarn: any combination of two worsted weight skeins—experiment and be creative!
Feel free to bring your needles with you but please plan to use yarn purchased from Great Yarns for the class project.
---
More from this collection