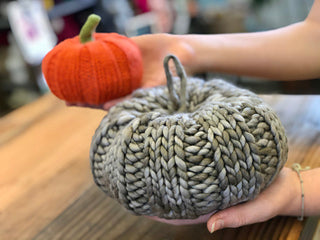 Got Sticks? Make a PUMPKIN!!
Single-session class with Pam
Sunday, October 2nd, 1:00-3:00PM
Fun for Beginners (who have taken Beginning Knit) and more advanced!  Join us as we start the holiday decorating with a festive pumpkin tiny or BIG!
Pattern: KNIT Pumpkin
Yarn: Rasta, Rios, or Ultra Wool, depending on how big you want your pumpkin to be😊.
---
More from this collection