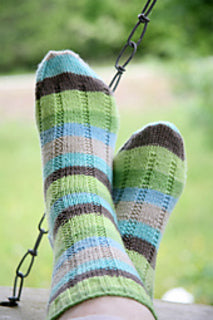 Start Some Socks
Three-session class with Rae-Ann
Mondays, October 16th, 23rd and 30th, 10:30 – 12:30PM
Sandals weather is almost over, so why not start some socks? They make great gifts and are easier than you think…. Rae-Ann will share her tips and tricks for the best fit! Students should be familiar with increases, decreases, and working in the round. Class will cover magic loop, picking up stitches, and top-down construction, but no Kitchener Stitch required!

Pattern:  Will be provided in class
Yarn:  Any sock yarn from GY.

---
More from this collection